Cloud Computing: Managing Services in the Cloud Complete Certification Kit - Study Guide Book and Online Course
Cloud Computing: Managing Services in the Cloud Complete Certification Kit - Study Guide Book and Online Course
Cloud Computing: Managing Services in the Cloud Complete Certification Kit - Study Guide Book and Online Course
Product Description
1. Unlimited access to study guide text book2. 90 days access to online eLearning course3. iPad/iPhone compatible
Note: This program is designed for those people who have already completed the Foundation and Specialist Cloud Computing programs from the Art of Service. To utilize the elearning program and sit the associated exam, you must have already successfully passed the Foundation and Specialist Cloud Computing exams.
The first edition of this book and its accompanying eLearning course is regarded as a classic in its field. Now, in an expanded and updated version of The Art of Service's book, the authors once again present a step-by-step guide to getting your Managing Services in the Cloud Certificate.
Head in the clouds? You're certainly not alone!
The opportunities provided by various forms of Cloud Computing have allowed for significant growth within an industry that continues to mature and develop at a rapid pace.
So with the change in computing and IT Service delivery comes a whole new series of qualifications and certification. The Cloud Computing Certification Scheme has been created to support the IT Professional who needs to be a 'niche generalist', capable of migrating all forms of IT services to the 'cloud'.
The primary goal of this book and course is to provide the quality education and support materials needed to enable the understanding and management of Cloud Computing in a wide-range of contexts. This comprehensive book is designed to complement the in-depth eLearn Managing Services in the Cloud program. The interactive eLearn course uses a combination of narrated Flash presentations, exercises and a sample exam, which will ultimately prepare you for the Managing Services in the Cloud certification exam.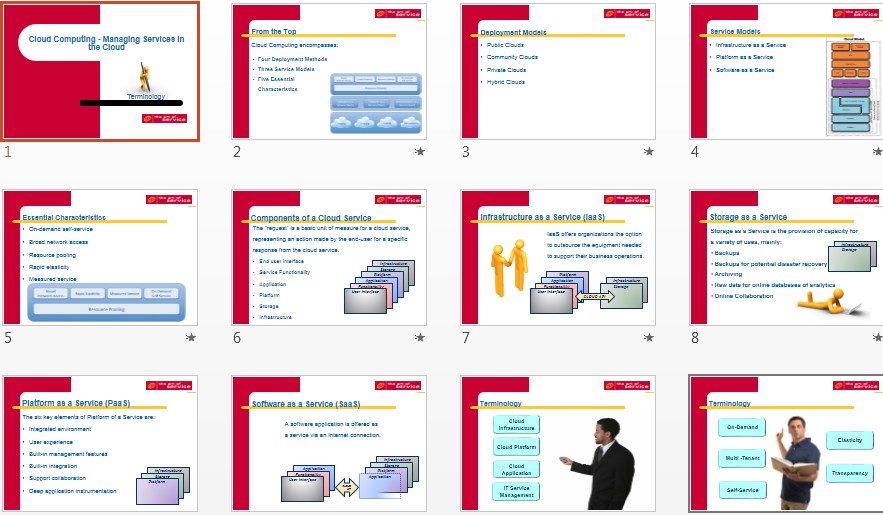 While the Cloud Computing Specialist programs focused on the technical capabilities required for managing a cloud environment, this program focuses on the overall implementation and ongoing management issues involved in the adoption of cloud computing. This includes:
* Identifying the benefits and risks from both a business and technical perspective
* Managing the cultural change involved with the adoption of cloud computing
* Developing the business case for Cloud Computing
* Strategic and tactical Service Management processes that improve the outcomes of Cloud Computing.
To help individuals navigate through these largely uncharted waters, Managing Services in the Cloud analyzes and explains the strategies, methods and challenges involved with the adoption and ongoing management of Cloud Computing models as part of their IT service provision. It is assumed that the reader has already gained a sufficient level of technical knowledge regarding Cloud Computing through their previously studied Specialist programs, and now seeks to provide:
* Increased visibility of the value contribution of the IT service provider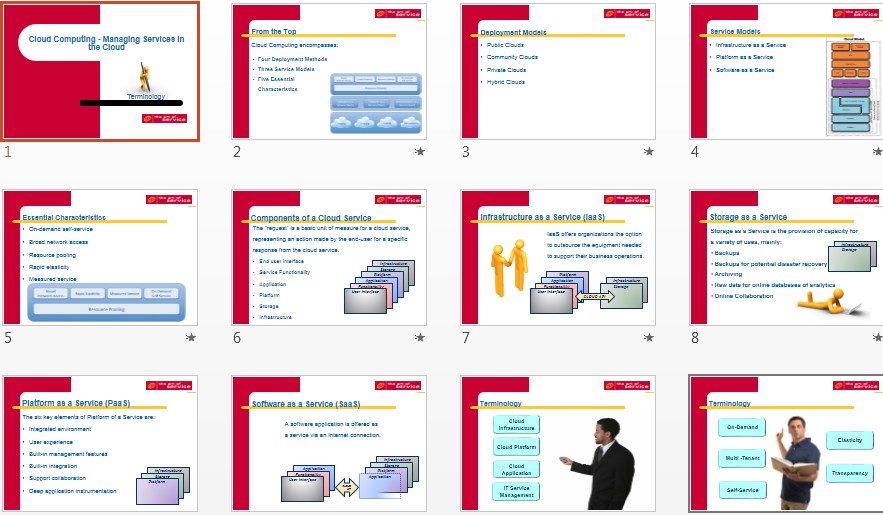 * More clarity in the return on investment for IT
* Better alignment of cloud services to corporate objectives
* Increased accountability of IT spending
* Increased efficiency in IT Service delivery activities
This Study Guide and Online Course Access provides complete, in-depth coverage of all exam objectives for the Managing Services in the Cloud exam in a systematic approach, so you can be confident you're getting the instruction you need.
* Real-world scenarios put what you've learned in the context of service solutions
* Thought-provoking questions to challenge your thinking and understanding
* Practice exam questions
* Key advice around the actual day-to-day tasks and challenges you'll face in the adoption of Cloud Computing
* Based on specific exam objectives - use this as a lab manual for certification preparation
Online Course contents:
The cloud computing Managing Services in the Cloud online course consists of 12 modules. Each containing various presentations, that along with the study guide eBook and review questions are designed to boost your knowledge and understanding of Software as a Service and Web Applications in cloud computing.
You also receive a sample exam, to further prepare you for the cloud computing Managing Services in the Cloud exam.

The modules cover the following concepts:
- Introduction to the program
- History & Certification
- Terminology
- Introduction to Management Issues
- Understanding the Problem to be Solved
- Related Forms of Cloud Computing
- What can we move to the cloud?
- Who Should Manage the Cloud?
- Implementation Strategies & Challenges
- IT Service Management Processes
- Exam Preparation
- Review Questions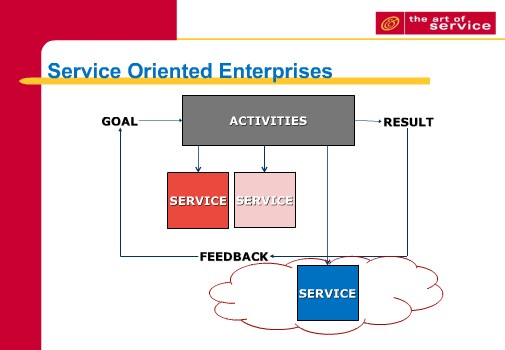 Product Reviews
Find Similar Products by Category